Happy Pust! While the kurentovanje are busy scaring away the dregs of this cold, snowy winter, we'll have hot pretzels and krofi through Shrove Tuesday.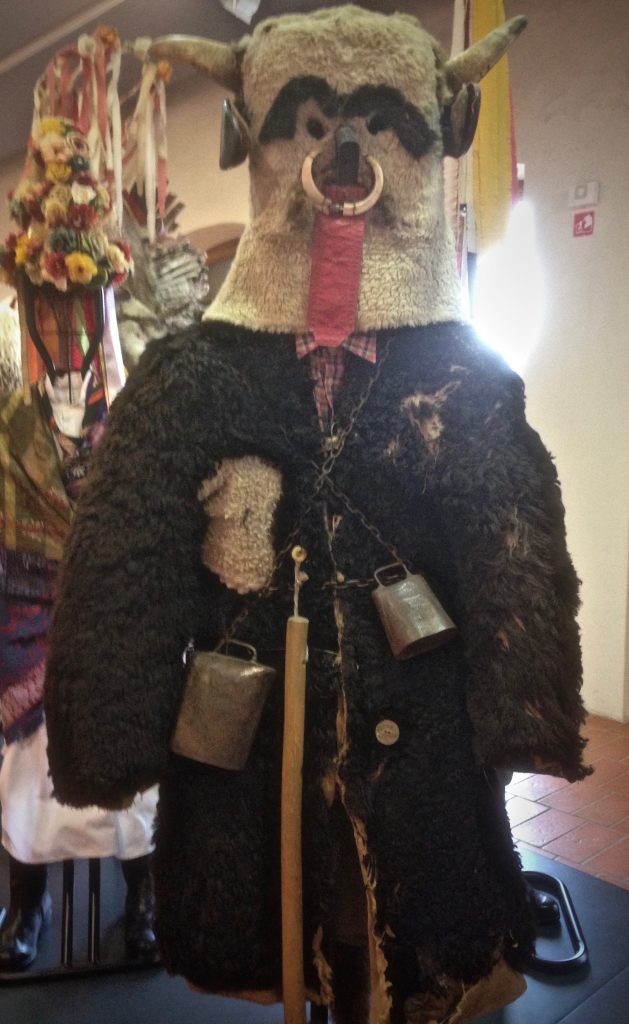 Jo's on sabbatical for a bit, but our new head baker, Ivanka, is killing it in the kitchen and Fred can always be counted on for his fabulous soups that have their own power to chase away the cold and gray. Check the chalkboard outside when you get here or ask us. Fred's whims are too unpredictable to add them to the menu.
We're also defying the weather with outdoor heaters so you can sit in the courtyard to enjoy your tea and whatev. Still no smoking, because the courtyard is small.
And finally, open mics are back with the first official day of spring. Give me – Vesna – a shout if you or your band would like to sign up. We're bringing Liar's Knot back to kick things off and since they are in the studio, they've agreed to a series of dates through the end of the summer.